Denise Austin's 2023 4-Week Walking Challenge
Want To Get Started Losing Weight Right Now? Don't Wait!
My Premium Membership Gives You Access to Everything You Need to Get Started Today!
Let's Get Moving So You Can Look & Feel Your Best for the Holidays!
28 Days of Workouts!
Get a mix of FUN workouts that will help you look and feel your best for the upcoming holidays! Just a little bit each and every day can help strengthen your muscles, tone your legs, and help you slim down!
Delicious & Nutritious Recipes!
Enjoy healthy and easy recipes so you can eat right during the day and indulge in your favorites at night! With these simple, delicious recipes, you won't need to worry about gaining those extra pounds and can eat GUILT FREE!
Motivations to Keep You Going!
I'll keep you motivated throughout the challenge so you can accomplish it with ease! Stick with me and we'll make exercise FUN!
Bonus Walking Tips!
There are so many extra tidbits of helpful information I can share that will make your walking experience better and more beneficial!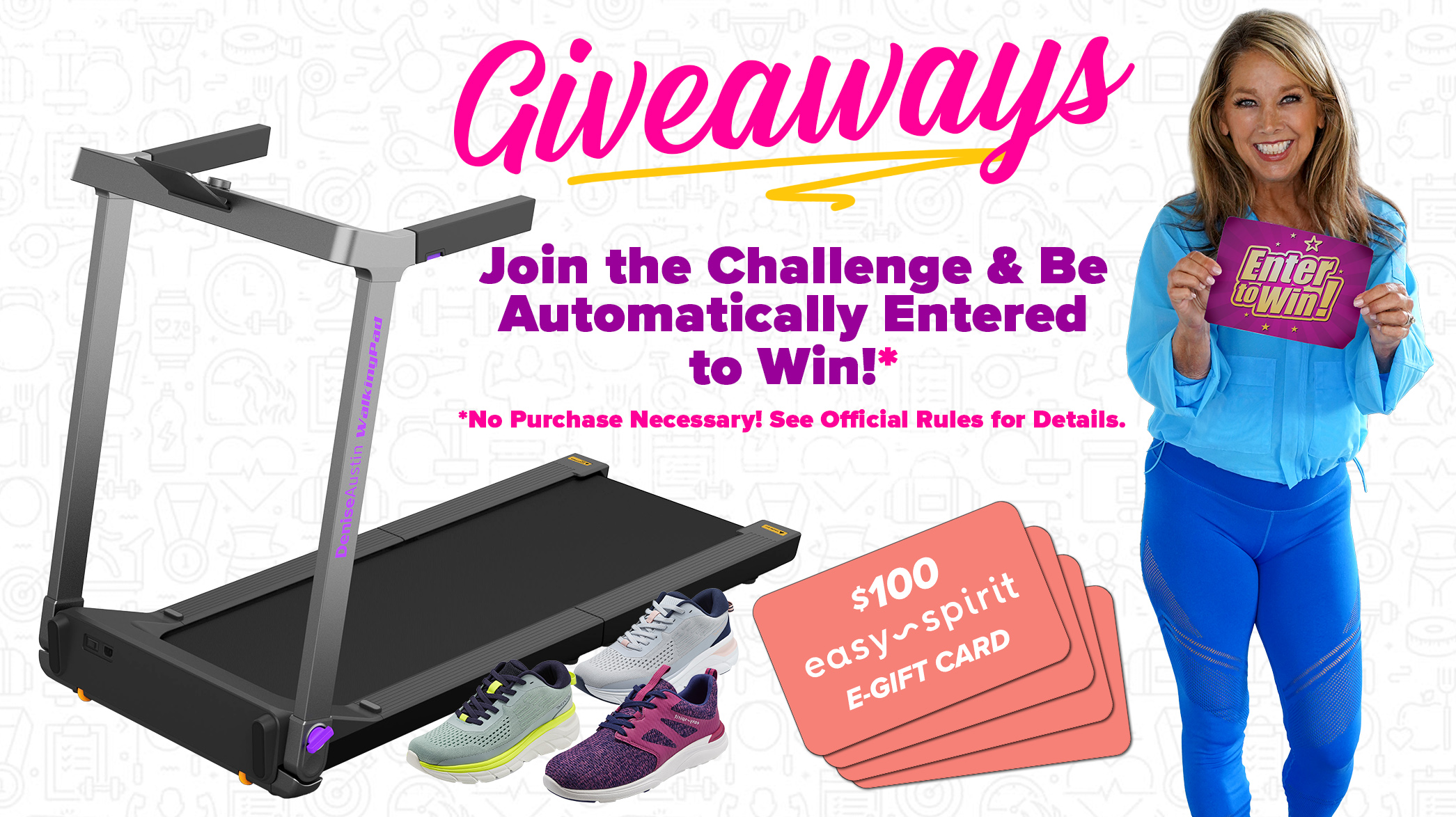 Join My Free 2023 4-Week Walking Challenge!
Join Me September 25th & Let's Whittle that Waistline — One Step at a Time!