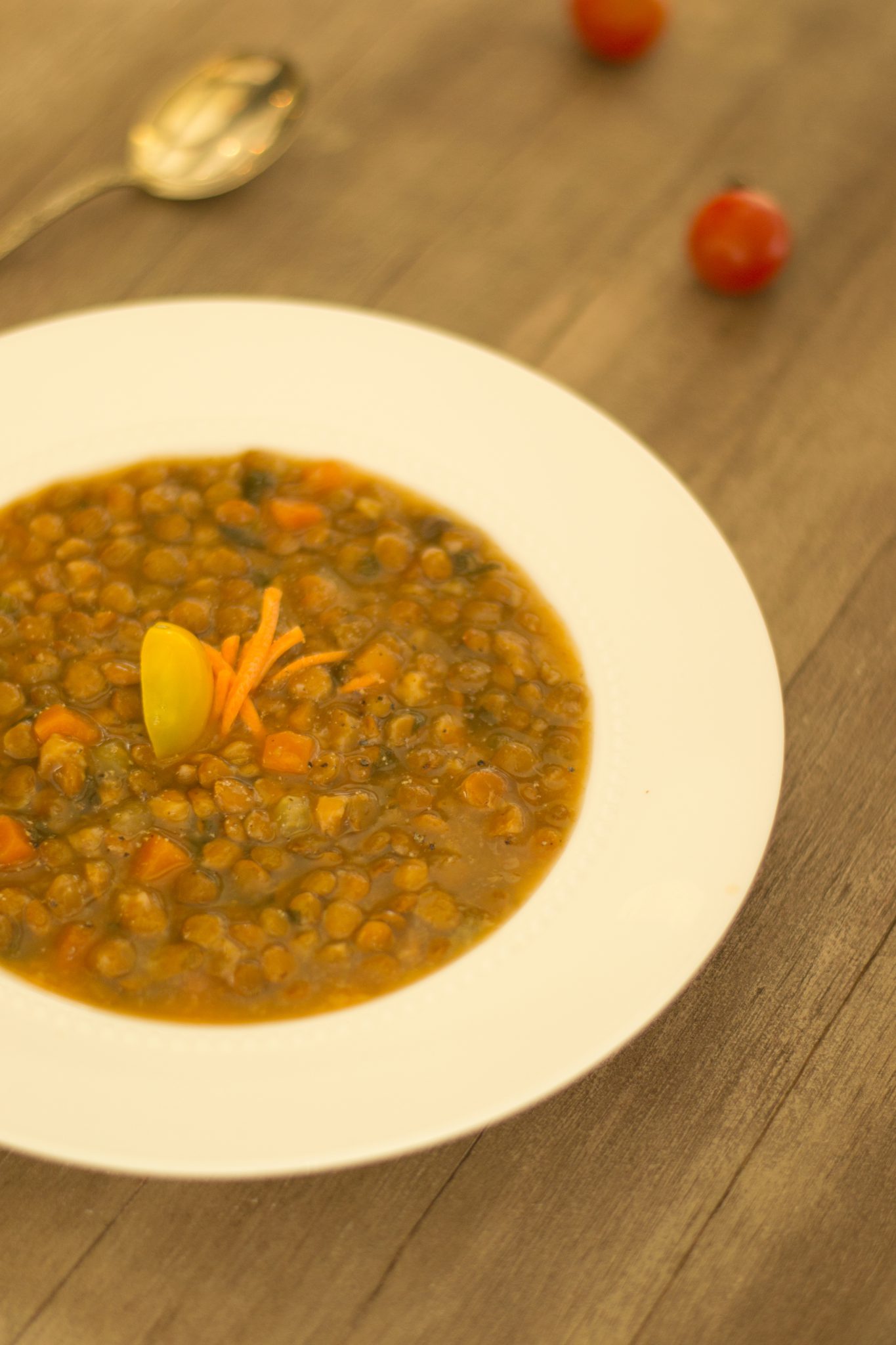 Restrictions
Vegetarian, Gluten-Free, Lactose Free
Rich, hearty lentils combined with spinach, garlic and carrots in a warm and filling soup, served with a side of fresh fruit.
Ingredients
2 cups Luscious Lentil Soup (or any low-sodium storebought lentil soup)
1 large apple (or pear or banana or peach)

Instructions
1. Heat the soup. Serve the apple on the side.

Nutritional Information
DietaryFiber:

20g

Sugar:

34g