Salmon Cakes with Roasted Cauliflower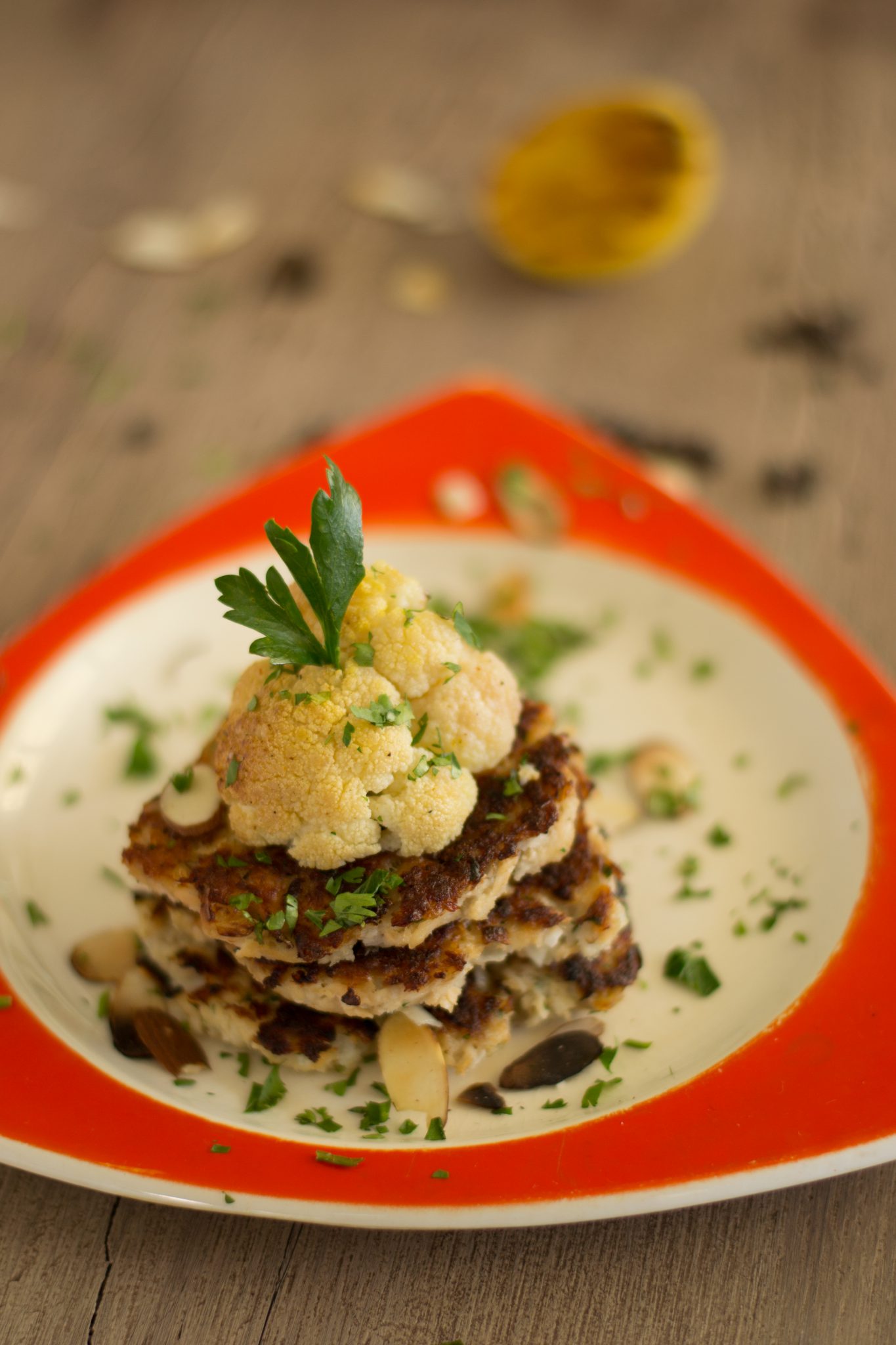 Restrictions
Diabetic, Lactose Free
Savory salmon patties paired with buttery, rich roasted cauliflower that will melt in your mouth.
Ingredients
1 recipe Yummy Roasted Cauliflower
8 oz. canned salmon (bones and skin removed)
1/4 cup bread crumbs
2 Tbsp. minced onion (or chopped scallion)
2 egg whites
1 Tbsp. chopped fresh parsley
1 Tbsp. lemon juice
1 tsp. Dijon mustard
Black pepper (to taste)
1 Tbsp. olive oil
Instructions
1. In a medium bowl, combine the salmon, bread crumbs, onion, egg whites, parsley, lemon juice, mustard, and black pepper. Shape into 2 cakes.
2. In a medium skillet, heat the oil over medium heat. Cook the salmon cakes 5 minutes per side, or until golden on the outside and heated in the center.
5. Serve each salmon cake with half the roasted cauliflower.

Nutritional Information
DietaryFiber:

7g

Sugar:

6g